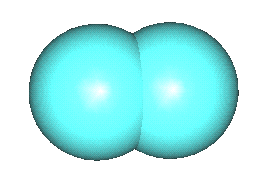 Oxygen – It is the element with atomic number 8 and is represented by the symbol O. Oxygen is the third most abundant element that readily forms compounds with almost all other elements. At standard temperature and pressure, oxygen is a very pale blue, odorless gas with the molecular formula O2, in which the two oxygen atoms are chemically bonded to each other with a spin triplet electron configuration. Oxygen is the most abundant chemical element, by mass, in our biosphere, air, sea and land. Oxygen is the third most abundant chemical element in the universe, after hydrogen and helium. The uptake of oxygen from the air is the essential purpose of respiration. It's mandatory for life, health and healing.
Treatments are flexible enough to be used in hospitals, spas, sports, homes and even as portable devices. The healing effects of oxygen are tremendous! Oxygen is more widely used in Europe, but now it's making a significant impact within the US as alternative methods of health care are being sought after more frequently. In ozone therapy, ozone is introduced into the body by means of a pod-like sauna, which head remains out. Ozone is O3, where as the oxygen we breathe is O2. Ozone has been used around the world for many years to treat a wide variety of ailments. In many clinics around the world, ozone is the first agent given to individuals regardless of their ailments. Ozone therapy has proven beneficial effects such as increasing oxygen delivery to cells, tissue and organs, increasing blood circulation throughout the body, detoxification and boosting of immune system, just to mention a few. There are a wide variety of methods used for treatment such as Oxygen Steam Saunas, Oxygen Therapy Chambers, exercise with Oxygen Training (often used by Olympic teams in training), ozonated water and oils.
There is a wealth of information out there on ways you can use Ozone Therapy. For instance, Steam Saunas have been used for thousands of years worldwide. Why? It is a powerful, healing, relaxing therapy. Sweat contains more toxins than urine. Our skin is often referred to as our third kidney. When we sweat, we are cleansing our bodies from the inside out. When ozonated oxygen is added into the steam cabinet, it is remarkably good for the body. Do research. Find out for yourself how you can make improvements in health by thinking outside of the box and exploring alternative means to good health, preventative care and longevity.