Commit to bringing the most vibrant, healthy version of yourself to the surface this year. You can get started now with the help of Chicago Internal Cleansing. We owe it to ourselves to be the best we can posibably be. Let's team together so as we head into 2011, we can truly have something deeper to celebrate in addition to the New Year – a new you, taking daily steps to accomplish our health goals. Let's turn our focus away from any poor choices we have made in the past and simply focus on the new, bright future with changes we can make to start to turn our lives around.
1. Let's put a stop to using all artificial sweeteners and consuming packaged foods which can be consumed with no refrigeration for months. The preservatives that keep these packaged foods fresh also preserve the product as fat in our bodies.
2. Let's replace the artificial and packaged foods with clean, whole, organic foods in their simplest form.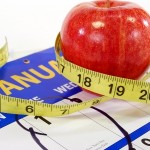 Look for CIC's frequently requested list of favorite organic, nutritious foods in a future blog post.
3. Now that we have made the above two steps to stop polluting our internal environment, let's start cleaning ourselves up. Drink lots of pure, clean water to flush the system. Receiving regular Colonics and Oxygen Steam Saunas will greatly help in the process of pulling stored toxins from our body. One should start with a series of cleanses. Once the initial series is complete, your body will intuitively let you know when it is time for follow up sessions. Realize as well that the enzymes in raw fruits and vegetables will work wonders for cleansing our cells and greatly compliment your Colonic and Oxygen Steam Sauna treatments. Once we stop polluting our bodies and start cleansing, our body will naturally reset and heal itself, and our energy level will skyrocket!
Having the ability in the New Year to go on and on like a power house, strong, vibrant, and pumping with energy without the need for stimulants, is the definition of dynamite health. So let's rid the body of built up toxins, cleans from the inside out, pump ourselves with organic, pure, super foods, work out and rest well. Your transformation will be mind blowing! For now, get started with the above suggestions, then there will be many more to come.
If you are interested in joining the CIC team in accomplishing New Years health goals, we welcome you in and ask you to respond to this blog with your comments and tips to pass along to others. We can help and support one another. In addition to commenting here in this blog, you may also write a one page letter about your New Years transformation goals and dreams. Mail your letter by post office to Chicago Internal Cleansing, 200 North Michigan Avenue, Suite 404A, Chicago, IL 60601, and include your phone number and permission to let us post your letter to our blog to inspire others. The first two letters we receive will be contacted immediately to be invited for a complimentary Colonic and Oxygen Steam Sauna treatment set to help you instantly start reaching your New Years goals. At CIC we give ongoing support and guidance to insure long term success way past the first few days of the initial New Year burst of energy that fades.
Happy New Year to all!